Bike Month 2017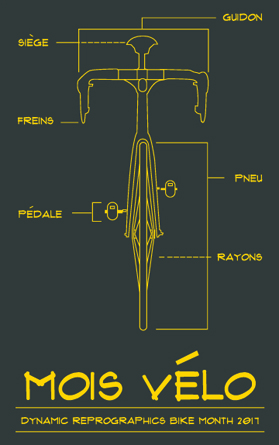 May is Bike Month in Austin, Texas. Join us in celebrating by riding to work. Bike to Dynamic's print shop on 12th Street just east of Lamar on Friday, May 19th and you'll receive a free 100% cotton, limited-edition t-shirt—a sought after collector's item.
It's a pleasure for us to participate in Austin's bicycling community. We love that biking encourages a healthy lifestyle and supports our employees who are passionate about the environment.
The t-shirts are also available for purchase, both online and at our shop.
We are donating 100% of proceeds from May 2017 t-shirt sales to Bike Austin in honor of your ride.
Created by Aman Johnson