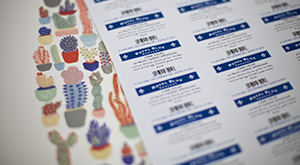 Our online portal gives you the ability to place orders any time, day or night. Your unique login and password give you 24/7 access to a customized order form that will autofill your information. 
Please note the following:
If there are information fields that don't apply to you, we'll remove them.

If you need special fields, we'll add them.

You can also keep an online catalog of your items for easy reordering. For example, if you reprint things like prints of your original art, brochures, or labels, we can store them in your catalog so you can just select them instead of reentering all the information every time.
This streamlined process makes ordering easier and hassle-free.