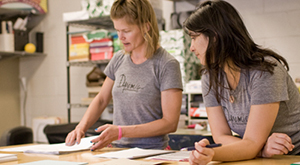 Our small format printing services can accommodate all of your digital printing needs from books and portfolios to RFQs and brochures. The following services are especially popular among our customers:
Variable Data Printing
Specification Books
Wedding Invitations
Marketing Brochures
Newsletter Layout and Printing
Menus
We stock an array of papers to meet a wide range of project needs including full bleed printing. Also available are digital substrates like magnetic, synthetic, and embedded materials. If you'd like to use custom materials, we're happy to place special orders for you and to stock those materials that you plan to use regularly, such as customized tabs, and wire style binding.